Expert Gutter, Gutter Guard, & Downspout
Installation and Repair
---
At Marshall Exteriors, we understand the importance of a well-functioning gutter system. Properly installed gutters, gutter guards, and downspouts protect your home from water damage, prevent costly repairs, and maintain its aesthetic appeal.
Our team of professionals is dedicated to providing you with top-quality gutter solutions designed to meet your home's unique needs. Our expertise in gutter installation ensures that your home is equipped with the best gutter system to efficiently manage water flow and prevent damage to your foundation, siding, and landscaping.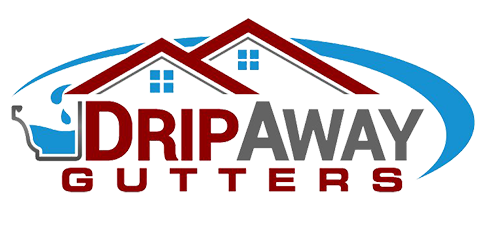 The Drip Away Gutters Installation Process
---
When you choose Drip Away Gutters, a Marshall Exteriors company, for your gutter guard, and downspout installation, you can expect a seamless and hassle-free experience. Our process begins with thoroughly assessing your home's existing gutter system, followed by a customized recommendation based on your specific requirements.
Our skilled technicians install high-quality gutters, gutter guards, and downspouts to ensure maximum efficiency and durability. We take pride in using the best materials and techniques to provide a long-lasting gutter system that effectively channels water away from your home.


Other Roofing Services
Our seasoned team will assist you in choosing the perfect roofing material, carefully remove your old roof, and skillfully install a new, long-lasting, visually appealing roofing system designed to endure for years.
From fixing leaks and replacing damaged shingles to conducting routine inspections and cleanings, our proficient technicians will keep your roof sturdy and dependable, shielding your home from the elements.
Find the perfect roofing solution for your home with our wide variety of types of roofing materials, including Asphalt, Metal, Corrugated, and Solar.
Gutters, Gutter Guards, and Downspouts FAQs
How do I know if my existing gutters need replacement or repair?
Signs that your gutters may need repair or replacement include visible damage, sagging, leaks, and overflowing during rainstorms. If you are experiencing any of these issues, it is best to consult with a professional to assess your gutter system.
What are the benefits of installing gutter guards?
Gutter guards offer several advantages, including reducing the frequency of gutter cleaning, preventing debris buildup, reducing the risk of pests nesting in your gutters, and minimizing the chance of gutter clogs and ice dams in winter. Ultimately, gutter guards help maintain the efficiency and durability of your gutter system.
How do I choose the right gutter material for my home?
The choice of gutter material depends on your budget, climate, and desired aesthetic. Aluminum and vinyl gutters are cost-effective and lightweight, while steel and copper gutters offer increased durability and a more premium look. Consulting with a professional gutter installer at Drip Away Gutters can help you determine the best option based on your specific needs.