Your Premier Door Installation & Replacement Contractor in Newark, NY
---
At Marshall Exteriors, we offer an extensive range of high-quality doors that cater to your unique style and functional needs. Our team of experts is dedicated to providing top-notch door installation and replacement services, guaranteeing your home is secure, energy-efficient, and visually appealing. With a wide variety of door styles available, including entry, patio, storm, and custom doors, we can help you find the perfect fit for your home.
Investing in new doors with Marshall Exteriors boosts your home's aesthetic value and offers numerous benefits, such as improved security, enhanced insulation, and reduced energy costs. Our commitment to using durable materials and employing skilled professionals ensures that your new doors stand the test of time, providing lasting value and peace of mind.
Our Comprehensive Door Installation and Replacement Process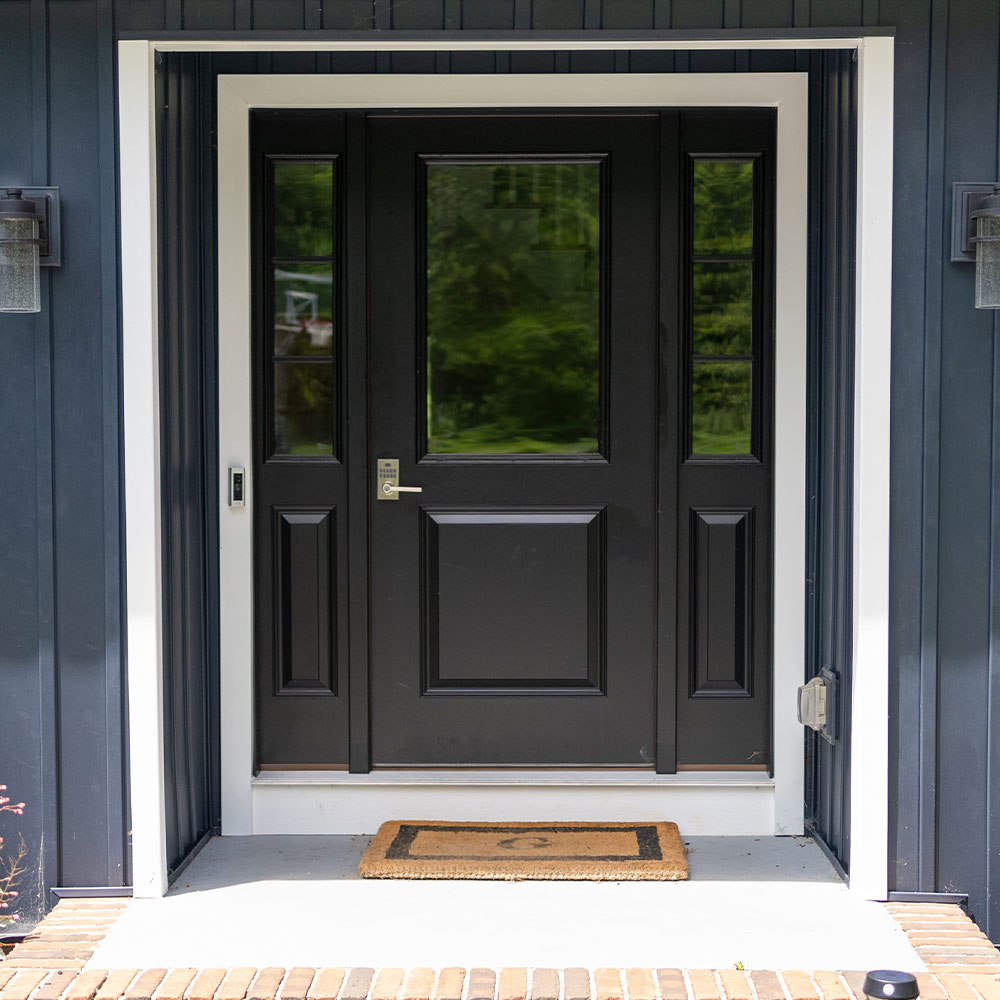 At Marshall Exteriors, we've developed a streamlined door installation and replacement process to make your experience as seamless and stress-free as possible. We begin with a thorough consultation to understand your needs, preferences, and budget. Our team of experts will guide you through our extensive selection of door styles, materials, and finishes, helping you make an informed decision that best suits your home.
Once your ideal door has been selected, our skilled technicians will meticulously install or replace it, ensuring that it fits seamlessly into your home's architecture and is adequately insulated for maximum energy efficiency. We pride ourselves on our attention to detail and commitment to excellence, delivering exceptional results that exceed your expectations.
View Gallery
Other Services
From new installations to repairs and maintenance, our skilled technicians will ensure your roof remains sturdy and reliable, providing long-lasting defense against the elements.
Transform your unused basement into a functional and stylish living space tailored to your needs, whether a home theater, office, or guest suite.
With our energy-efficient designs and top-notch materials, your new sunroom will add value, style, and functionality to your home, creating an inviting space for family gatherings or quiet moments
FAQs
How do I know when to replace my doors?
Signs that it's time to replace your doors include difficulty opening or closing, drafts, increased energy bills, and visible damage or wear. Our Marshall Exteriors team can assess your doors' condition and recommend the appropriate solution, whether repair or replacement.
How long does the door installation or replacement process take?
The duration of the door installation or replacement process depends on the type and complexity of the project. Generally, our technicians at Marshall Exteriors can complete most door installations or replacements within a day, minimizing any disruption to your daily routine.
Can I customize the appearance of my doors?
Absolutely! At Marshall Exteriors, we offer various door styles, materials, and finishes, allowing you to customize your doors to match your home's aesthetic and personal preferences. Our experts will work closely with you to create a door design that perfectly complements your home.