Roofing Materials & Roof Types for Your Home
---
At Marshall Exteriors, we understand that every home is unique and deserves a roofing solution tailored to its specific needs. Therefore, we offer diverse, high-quality roofing types, including asphalt, metal, corrugated, and solar. Our expert team will work closely with you to determine the ideal roofing option for your home, considering factors such as durability, energy efficiency, aesthetics, and affordability.
Choosing the right roofing type enhances your property's overall appearance and ensures your home's protection and longevity. With our extensive industry experience and commitment to using top-quality materials, you can trust Marshall Exteriors to provide a roofing solution that stands the test of time and delivers exceptional value.
Our Comprehensive Process for Selecting and Installing Your Ideal Roof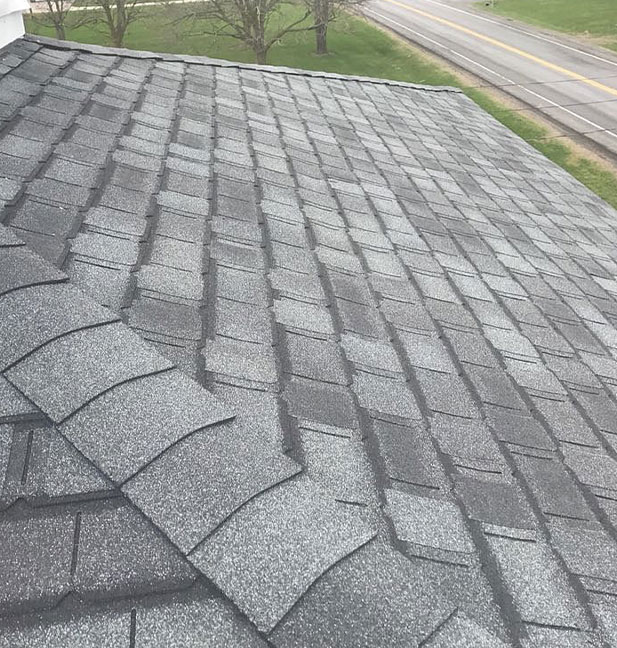 We follow a thorough and efficient process to ensure you receive the perfect roofing solution for your home. Our team begins with an in-depth consultation to understand your preferences, budget, and specific requirements. Based on these factors, we will recommend the most suitable roofing type and provide you with a detailed proposal outlining the materials, costs, and timeline.
Once you approve the proposal, our skilled technicians will proceed with the installation, adhering to industry best practices and ensuring that your new roof is expertly installed for optimal performance and durability. Throughout the process, we maintain open communication and address any questions or concerns you may have, ensuring a smooth and satisfying experience from start to finish.
View Gallery
Other Roofing Services
When your roof reaches the end of its lifespan or suffers extensive damage, a roof replacement becomes the most reliable and cost-effective solution.
Regular roof repair and maintenance are essential in extending the life of your roof and safeguarding your home against potential damage.
Proper roof ventilation plays a crucial role in maintaining a comfortable living environment, reducing energy costs, and prolonging the life of your roof.
Types of Roofing FAQs
What is the difference between Asphalt, Metal, Corrugated, and Solar roofing?
Asphalt shingles are a popular and cost-effective choice, known for their durability and wide range of colors and styles. Metal roofing is lightweight, long-lasting, and energy-efficient, offering a modern and sleek appearance. Corrugated roofing, often made from metal or polycarbonate, provides excellent weather resistance and is ideal for residential and commercial applications. Solar roofing integrates solar panels into the roofing materials, allowing homeowners to generate clean energy and reduce energy bills.
How do I know which roofing type is best for my home?
Our experienced team at Marshall Exteriors will help you determine the most suitable roofing type based on factors such as your local climate, home's architectural style, energy efficiency goals, and budget. In addition, we offer expert guidance and recommendations tailored to your needs and preferences.
How long does it take to install a new roof?
The installation timeline depends on the type of roofing material, the size and complexity of your roof, and weather conditions. Our team will provide a detailed timeline in the proposal, ensuring that you clearly understand the installation process.