New Window Installation & Replacement Services in Newark, NY
---
At Marshall Exteriors, we are committed to providing a wide range of high-quality windows that perfectly complement your home's aesthetic while improving energy efficiency and functionality. Our team of experts offers a comprehensive selection of window styles, including double-hung, casement, bay, and custom windows, to ensure the perfect fit for your home's design and specific needs.
Investing in new windows with Marshall Exteriors enhances your home's visual appeal and offers numerous benefits, such as improved insulation, reduced energy costs, and increased natural light. Our dedication to using durable materials and employing skilled professionals ensures that your new windows will provide lasting value and comfort while contributing to a more eco-friendly living environment.
Discover the Impact of Our Custom Window Solutions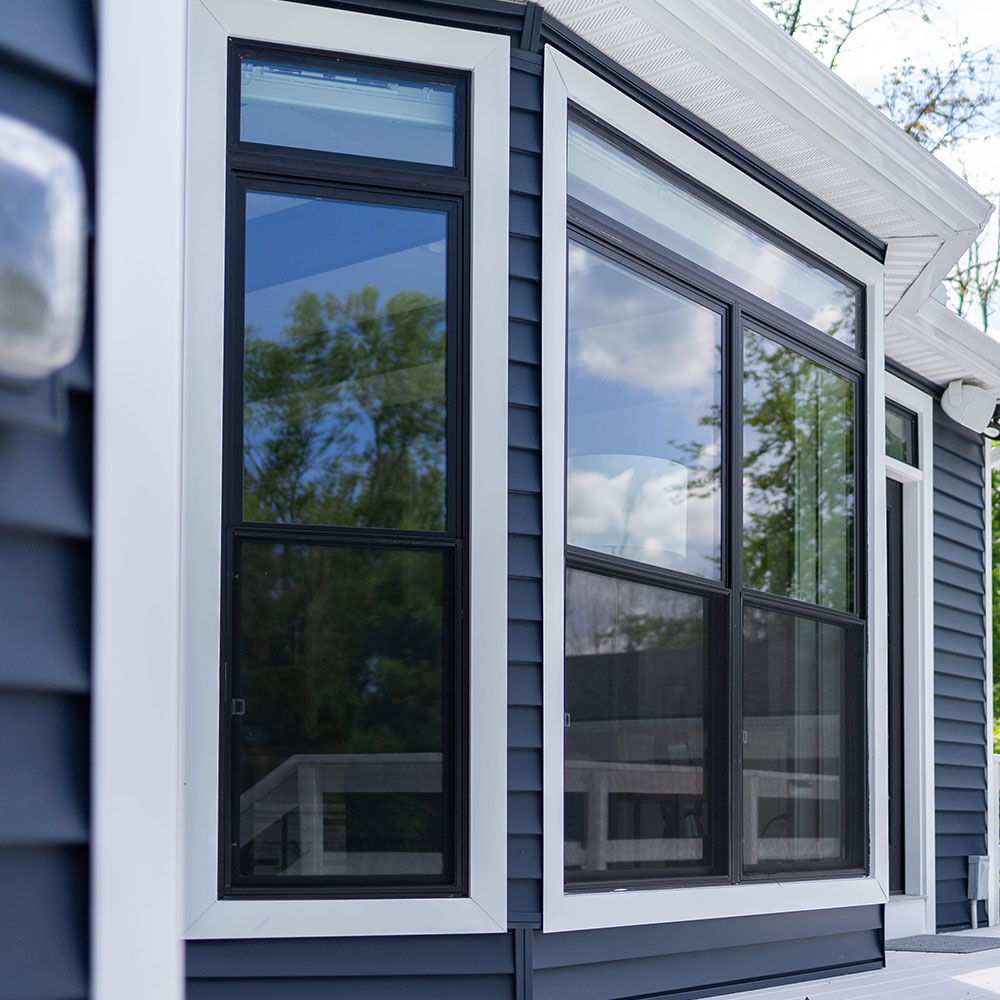 At Marshall Exteriors, we have developed an efficient window installation and replacement process to make your experience as smooth and stress-free as possible. We begin with a detailed consultation to understand your requirements, preferences, and budget. Our team of experts will guide you through our extensive selection of window styles, materials, and finishes, helping you make an informed decision that best suits your home.
Once your ideal windows are selected, our skilled technicians will meticulously install or replace your existing ones, to create a seamless fit and proper insulation for maximum energy efficiency. We pride ourselves on our attention to detail and commitment to excellence, delivering exceptional results that exceed your expectations.
View Gallery
Other Services
Our skilled team offers professional installations, repairs, and maintenance for various types of roofing materials, so that your home remains safe, secure, and visually appealing.
We specialize in transforming your unused basement into a stylish and functional living area customized to your needs and preferences.
With our energy-efficient designs and top-notch materials, your new sunroom will add value, style, and functionality to your home, creating an inviting space for family gatherings or quiet moments.
Window Repair & Replacement FAQs
How do I know when to replace my windows?
Signs that it's time to replace your windows include difficulty opening or closing, drafts, increased energy bills, and visible damage or wear. Our team at Marshall Exteriors can assess the condition of your windows and recommend the appropriate solution, whether repair or replacement.
What are the benefits of Integrity Windows from Marvin?
Marvin Windows and Doors offers an extensive range of high-quality windows and doors in various styles and materials, featuring the remarkable benefits of Integrity windows. With Ultrex®, a material eight times stronger than vinyl, these windows boast superior scratch and dent resistance and require virtually no maintenance. The acrylic finish on Ultrex ensures long-lasting color retention and durability while closely replicating the appearance of traditional wood windows. Integrity windows also provide long-term stability, reducing the risk of seal failures and air leakage. What's more impressive is that their fiberglass composition offers a 38% longer useful life expectancy than vinyl. In fact, Low-E glazing can significantly decrease your heating and cooling expenses by up to 30%. Experience the ultimate combination of style, durability, and energy efficiency with Marvin's Integrity windows.
Can I customize the appearance of my windows?
Absolutely! At Marshall Exteriors, we offer various window styles, materials, and finishes, allowing you to customize your windows to match your home's aesthetic and personal preferences. Our experts will work closely with you to create a window design that perfectly complements your home.