Shades & Awning Installation Near Canandaigua, Fairport, Newark, Geneva
Get the perfect shade for your patio, deck, and windows
Decks and patios are a great way to enjoy the outdoors, but sometimes they just get too hot to be comfortable. An awning, canopy, pergola, or solar shade will allow you to get more use out of your outdoor living space. Here at Marshall Exteriors, we can install the perfect shading products for all your needs.
Whether you want to keep your patio cool, shade your windows, or protect your front door from rain, we have the shading system to solve your needs. We carry top-of-the-line products from leading manufacturers. As an experienced home improvement contractor, we always provide the highest level of customer service.
Call us at 1-855-237-7177 or click below to request your free estimate today! We install awnings, canopies, pergolas, and more on homes in Fairport, Canandaigua, Geneva, Newark and throughout New York.
Enjoy your backyard with a variety of shade and awning options
Versatile shading. A pergola canopy will create the perfect outdoor environment for comfort, style, and privacy.
No matter what reason you have for installing an awning or what type of building you want to match it to, we have the perfect shade systems to fit your needs.
Retractable awnings. Our retractable awnings are built to last and are engineered with industry-leading features in order to provide you with the most shade possible. Whether you need an awning for a tight space or for an extra-large area, we have the solutions with custom design for any size. All of our awnings are maintenance free, weather resistant, and aesthetically pleasing with a variety of fabric patterns and colors. Our window and door awnings will also boost your energy efficiency by helping to keep your home interior cooler.
Energy savings. A solar shade will help lower your heating and air conditioning bills by keeping your home cooler.
Retractable canopies and pergola canopies. We install canopies and pergolas that are perfect for covering terraces, verandas, pools, roof gardens, and more. These versatile shading systems are available with manual retraction or motorized operation. Just like our awnings, they feature a wide selection of fabric choices to perfectly match your style and décor. If you already have a pergola, you can get the shade you need by installing an under-pergola canopy.
Solar shades. Are you looking for an energy-efficient alternative to an awning or canopy? Our motorized exterior solar shades are the solution! By blocking the sun's heat before it has a chance to heat up the glass on your windows and doors, you can significantly increase your home's comfort while saving money on energy costs and reducing UV rays. Best of all, you will retain your view of the outdoors while still enjoying privacy.
The benefits of our shade products include: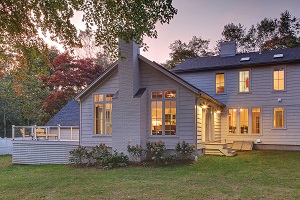 Beautiful finish. An awning is a great way to put a finishing touch on your home and improve your curb appeal.
Lower heating and cooling costs
Block harmful UV rays from the sun
Add beauty and style to your home
Protect your family from sunburn and heat
If you're ready to enjoy the benefits of our energy saving shade systems, our experienced professionals will work with you to find the perfect awning, canopy, or solar shade to fit your needs. Contact us today for a free estimate! We are your local remodeling contractor, serving Victor, Seneca Falls, Ontario, Farmington, Macedon, Waterloo and surrounding areas.
Looking for a price? Get a no cost, no obligation free estimate.